5 Hacks To Get The Most Out Of Social Media Sites Like Instagram
Try these 5 hacks to get the most out social media sites like Instagram for success.
Instagram, or IG as many of us prefer to call it, is a really fun tool to use. I have to assume that since Facebook changed their Pages rules (again!!!), I am spending much more time on it and I am enjoying every bit of it.
What is Instagram?
Instagram is an online photo sharing service. They do have a page, but you cannot use their social media site for posting. Nowadays there are some services that offer the possibility of "pushing" posts planned through their page.
Initially, IG was mainly used for the posting of pictures taken at that moment. They do offer some filters on their app, but back then, the less filters, the better. Original selfies started to pop-up everywhere.
Needless to say that things changed, and they changed FAST! In addition to the tools from IG itself, there are many others for all tastes and levels of expertise. You can edit your face, add texts and even share videos of 15 seconds through it.
Post with purpose, be consistent, keep it fresh, be social and remember the bio.
How can you get the most out of Instagram?
Each social media site has their own rules. IG is no different. Still, there are some tricks here and there that can boost your presence not only on it, but on similar sites. Let me share with you my top 5 list.
5 hacks to get the most out of social media sites like Instagram:
Post with purpose
Be consistent
Keep it fresh
Be social
Remember the bio
[Tweet "Try these 5 #hacks to get the most out social media sites like #Instagram for success."]
1. Post with purpose
Remember the whole talk about branding I have mentioned in various of my posts? Guess what?!? Here it comes again.
I am not saying that you have to go all business with your IG profile. The same way as not all blogs have to be SEO, not all your IG posts must be for branding promotion. However, they should be coherent with your voice.
For what purpose are you using IG? What are you offering your visitors and how does your material reflect your Brand?
2. Be consistent
If you visit my profile, you will see that it is all about coffee (#☕️), cat-love (#😻) and fitness (#💪🏼). I love sharing status pictures, what I ate, motivational quotes, beautiful coffee photography (with credits!!!) and the best of #Caturday.
Once you decide what the purpose of your IG account is, stick to it. I have to say that it took me some time to define and curate my content throughout social media sites like Instagram. But I ended up developing a pattern and without realizing, my profile started to grow.
Remember to also be consistent in terms of number of posts per day. Whether you post once or 3 times a day, do it around the same time. It will be easier for your followers to catch up with you.
3. Keep it fresh
Because the images are so close together on IG, it is easy to detect consistency, but also repetitiveness.
I know that I wrote above that you should be consistent, but it does not mean that you have to take all your pictures with the same pose or look on your face. You do not want people thinking that you photoshopped your outfit a thousands time. Play around and experiment. There is no right or wrong formula and authenticity is key.
Take your time to find the best combination for you. I myself put a lot of work into it before the announcement on my latest newsletter. Do not rush into into things.
Keep your Instagram content fresh. – Image source: WeHeartIt
4. Be social
One of the pet peeves from Instagram in my opinion are those people who follow you and once you follow them back, they kick you off. They do it to inflate their number of followers giving the impression that they are "liked" more than they really are (people were just kindly returning the favor). There are some apps out there for those interested in that. It is pretty like paying for followers, but instead of giving people money, they are being used for free.
On the long run, this kind of attitude brings nothing in return. What is the use of having thousands of followers who do not interact with you? Just like on Facebook, you want engagement. And why should people engage in conversation with you?
Please do read my articles How To Be A Blogger Everybody Loves and The Art of Being Social in the Media to see what you can do to develop and strengthen your community.
[Tweet "Use these 5 hack to help you find your style on #Instagram. #socialmediasites"]
5. Remember the bio
Last but not list, update your bio on Instagram the same way that you should update your About page from your blog.
It is true that things are not so flexible on IG because we cannot add direct links to our messages, but you can still play around with the link on the bio.
I do not update it to each single blog that I post since I have increased my volume. But if because of time limitations you write only once or twice a week, do update them to the direct link to your latest article (consistently). I would recommend you use shortened links so that you can also monitor traffic from it.
[magicactionbox id="5407″]
All in all
I truly like Instagram, but I must admit that it is not perfect. No matter the efforts of IG, spammers, fake accounts and automatic likes are an annoying reality we have still have to put up with. And to be sincere, sometimes I think that it is only getting worse. Still, it is a fun and flexible platform that you use to both enjoy yourself and promote your brand.
5 hacks to get the most out of social media sites like Instagram
With these 5 simple hacks you will surely see a boost to your Instagram account:
Post with purpose
Be consistent
Keep it fresh
Be social
Remember the bio
Do know other social media sites like Instagram? What do you like (or not) about it?
I am joining the following link parties with this blog: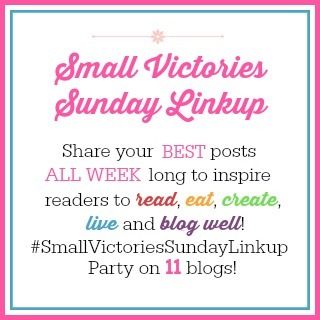 [Tweet "Read 5 hacks to get the most out #socialmediasites like #Instagram. #debbieinshape"]
Wishing you all a great day!
#DebbieinShape
* You can also find me on: