Today a new month begins and it is time to go through my 2015 June Check-in with you and assess my progress. It's all about accountability.
I have to admit that my spirits are not high in June as they were in May. It is not like I am sad or anything, but I do not have an obsession for the summer like most people. I do love the warm weather! If you follow me on Instagram, you can easily count how many times I nag about temperatures in Belgium. But even though I enjoy the outdoors, the warm sun and all the awesome things from summer, saying that it is my favorite season would be a stretch.
Anyways, I am not here to talk about the weather, but to share where I stand with my commitments, aka resolutions, for the year of 2015.
Invest in my health
While I am still crawling my way back to the fit life, I made some progress in general. I followed my from couch to 15 minutes walk plan quite well. It was not 100%, but it was because I was slacking off. I just made some adjustments here and there.
I followed the Pareto principle, the 80-20 rule, for my intake. There were still days when cooking was not in my plans. I adapted my diet mainly to make sure I was getting enough protein and overall balanced macros. As from June on I will be investing more time in my menu planning as I am looking forward taking my training to the next level.
Eating according to the plan is not optional when you want to book progress.
[Tweet "Welcome June! Accountability post for my #2015 commitments, aka #resolutions."]
Keep on organizing
I have to say that I am quite proud about this one. I have been consistently decluttering for 15 minutes daily. I am learning a lot with the process. It has been an eye opening experience.
Even though I am still far from ideal, not only I am getting things organized, but I am keeping them this way. I know it is not the first time I mention it. It is just it is the major difference between now and all my previous attempts.
And it is not just our apartment that is getting special treatment from me. My calendar and my productivity tools as well. This is going to be subject for future posts though. Make sure you do not miss my upcoming articles on Planning and Organization.
Learn more and more
What does an active person when they cannot move? The correct answer is sleep! But because I do not want to mess too much with my biological clock, I had to find something else to do.
I slew down a bit with my reading of Nikon 60 for Dummies. Our place is way too dark. Before I can really play around, I must understand lighting better. On this quest, I am getting a lot of information from the blog of Mary Denman (she was also featured on my last Shout Out Saturday blog). Every Friday she posts photography tips for bloggers and I am slowly getting there.
Blogging, branding, social media and everything around these topics is catching my attention (and sucking up my time) as well. It was a pleasure for me to host a Hangout on Air about SEO beginners last week. This will surely be the first of many.
Learning without sharing knowledge is not an option to me. So be sure that the more that I learn, the more you will be getting from me. Also in terms of fitness tips and living a healthy lifestyle.
[Tweet "Are you keeping track of your resolutions for 2015? #accountability #progress"]
And that is it for this month. Please check also my previous check-ins for 2015:
My 2015 Commitments: June Check-in
I am joining the following link parties with this blog:
Jill and Jessica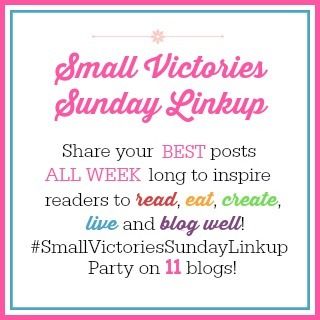 Have a fabulous June!
#DebbieinShape
* You can also find me on:
Facebook: https://www.facebook.com/DebbieInShape
Instagram: http://instagram.com/debbieinshape
Twitter: https://twitter.com/DebbieInShape
Pinterest: http://www.pinterest.com/debbieinshape/
Google+: https://plus.google.com/+DebbieRodriguesPlus/
Google+: https://plus.google.com/+Debbieinshape/ (em português)