Organization ideas do not have to be expensive to serve to their purpose. Check these easy frugal suggestions for all budgets.
In my monthly check-ins, I have been updating you on my progress as I declutter the place. I still have to finish my kitchen inventory, but in the meantime, I have made progress in other rooms as well.
[Tweet ""With organization comes empowerment." – Lynda Peterson #quoteoftheday #getorganized"]
One of the things I have been loyal to is not buying anything extra as an excuse for ordering things better. When one is organizing, it is tempting to buy an extra box for this or another jar for that. But what are we creating with that? Clutter!
My main goal for now is finding a place for the things that I decide to keep within the drawers, cupboards and cabinets we have. Of course that an IKEA's Råskog would not hurt. But until I can drive my car to their closest warehouse, it is not happening.
Follow Debbie in Shape [DiS]'s board ✔ Organization – IKEA Råskog on Pinterest.

Some of the solutions I am implementing are:
[Tweet "Organization ideas do not have to be expensive to serve to their purpose. #getorganized #organizationideas"]
Labeling
I am not the tallest person you have ever met. From my 5'1″, I can hardly see what is on the top shelves. Having my inventory attached to the door of the cabinet is very convenient. And after some trial and error, I found a way to make clearer notes. Still, when you have many pots on the same shelf, labels make things even easier.
Besides the organization itself, labels force you to be consistent. Instead of placing rice "somewhere", I feel much more compelled to put it in the container that has its name on it.
Use labels to organize your stock.
I use the Dymo LetraTag to make my labels. They do not look as sexy as many of the printables you find online, but they are very handy. First because they are in fact stickers. I print and attach them to the containers I want to name and that is it! No added task in cutting and fixing the labels somehow.
You can also write on the labels themselves. It is simpler and probably cheaper. But with my handwriting however, it is a no-no.
Whatever method you choose for yourself, make it sustainable. To me, keeping everything in the right place after an organization effort proved to be harder than the organization itself. That is why not only I look for good solutions, but also solutions I will be able to maintain.
If you have kids, getting them involved may save you time and also get them in the rhythm. Try to make the process somehow fun so that you can count with their support.
[Tweet "Whatever organization idea you choose to use, make it sustainable. #getorganized #organizationideas"]
Recycling
Spending money is something that I want to avoid at all costs at this point. I do not have complete visibility of what I want to keep and what not. Yes, I am throwing a lot of things away. But I also have the feeling that I can get rid of even more. It is just that now it is time for action, not to overthink things. I plan to keep an eye on my "dark spots" anyways.
So, to get things the way I want them to be, with the containers I already have, the solution is to recycle. For that Pinterest is being really useful.
Follow Debbie in Shape [DiS]'s board ✔ Organization – DIY on Pinterest.
It is true that it will take me sometime to collect enough toilet paper rolls for all the cables that we have. Yet it is a handy cost-free solution and I am not in a rush. 😉
Recycling is also being helpful when I cannot find the solutions I want. I have found great over door organizers and spices trays on the Internet, but I cannot get them in Europe. If I import them from the US, I will have to spend more with customs costs than with the product itself. I prefer to think out of the box then.
Again for those with kids, try to get them to color the rolls or the egg cartons, for example. Or maybe they will even find solutions on their own. It is surely worth trying!
Using trays or baskets
Along with becoming a more organized person, my cleaning skills are also reaching another level. OK, if you are a "perfect housewife" you are probably laughing out loud by reading it. I do not blame you for that. But I come from far, very far.
I am going to confess something to you. When my boyfriend and I were going to wash the windows together for the first time, I looked at him in total despair and asked: "What do I have to do?" Even though he knew I was not an expert, it took him some seconds to realize how bad things really were.
Anyways, almost 14 years I got much better… And lately, I am moving towards proficiency level. Who would think that?!? Even my mom is saying that she wants my help the next time I visit her in Brazil. And you know what? The idea sounds exciting!
And what does it have to do with using trays and baskets? Well, instead of having to put away all your bottles of shampoo one by one when cleaning the bathroom, you can make it easier by using a basket. The same goes for kitchen utensils too. Even though it will change your decoration a bit, in the long run you will be saving a lot of time and energy.
It also makes sure that you have similar products together. You do not need to guess where things are or where you will place them after your next shopping.
[Tweet "Read 3 Easy Frugal Organization Ideas For All Budgets. #getorganized #accountability"]
These are my tips for now. Have in mind that these posts are also for my own accountability. I am happy with the progress I already booked, but it is just the beginning.
Is organization also on your radar? What is your favorite frugal organization idea?
I'm joining the following link parties with this blog: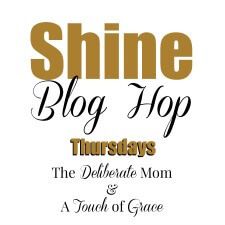 Have an organized day!
#DebbieinShape
* You can also find me on: