New Mailing List and Second Hangout On Air
Tips on how to write a blog, new mailing list is up and our second Hangout On Air in this post.
What day is today? It is Blogging Day!
If you still remember how my editorial calendar looks like (and if you could read my handwriting), twice a month I write specially for my blogger's tribe.
Blogging is a constant learning process. It is not rare that I learn about my friends working on their sites, whether in the front of back end. We are always trying new things and helping each other grow.
Today, I will talk about one site improvement that I recently, our next Hangout on Air and 2 learning experiences that I am truly enjoying and that I would to share with you.
[Tweet "Did you sign up for our new mailing list and watched our Hangout On Air? #blogging"]
1. Mailing Lists
In case you have not noticed, now you can also subscribe to receive my latest posts straight in your inbox. Yes, I surrendered.
One thing people have asked me about and I absolutely had to agree with them: even though we are promoting blog posts on a daily basis for Debbie in Shape not all of them are new content.
I have been doing a major work in refurbishing old content so that it looks more like the brand as-is. Every time I update a post, share it everyone again. But then you cannot make a difference between what is new and what is updated. That is why I added a mailing list for those who want to receive my newest content direct in their inbox.
If you have already signed up for the other newsletters, let me advise you that this one is a totally different thing. I am leaving it entirely up to you to choose whether you want to receive more frequent emails from me or not. I promised you monthly emails and that is what I will be delivering to you. However, if you also want to get fresh updates in your inbox, you can as well.
One of the optin boxes you can use to sign up for the monthly newsletter.
In other words, we are offering 3 mailing lists for our readers:
Monthly: that is the good and old mailing list sent around the end of each month with general news and updates on the site and myself. It is ideal with you already visit the site on a frequently basis, but want to be aware of the behind the scenes news and goodies.
You can sign it up through the optin boxes on the bottom of various pages, within blog posts and on the blog sidebar.
Tip Tuesday Party notification: once the Tip Tuesday party is up and running, bloggers get a brief email with a direct link to the party. It makes their life SUPER easy. No need to do browse anything. It is a very concise and straightforward reminder to facilitate participance.
To subscribe to this list, please visit our latest Tip Tuesday blog post and fill-in the form.
New post notifications: this is the new kid on the block. You want to get notified every time a brand new post is published to make sure you do not miss a thing? This list was created specially for YOU.
You can sign it up through the bar on the top of the website.
Feel free to sign up for the ones that convey to you. Their content is totally different so you do not need to worry about getting duplicates.
If you have any questions, please leave me comment and I will glad to assist you.
2. Hangout On Air #2
Even though it is happening a little later this month, our second Hangout On Air is coming up on June 30. The timing is the same as last one, but please check it here for a time zone closer to yours.
Before talking further about the next hangout, I would like to thank everyone who took time to watch our first session, fill in the feedback form and share the blog containing its video, slides and notes. It was a major success thanks to YOU. The post Super Easy Baby Steps on How To Use SEO got stumbled more than 2.8K times! I am truly humbled by your support.
Super easy baby steps on how to use SEO got stumbled more than 2.8K times! We must be in the right path, no?
As per requests on the feedback form, we will go further on Tuesday and talk about how to write a blog using the preparation we saw last time and few new things.
It will be a pleasure and an honor to have you with us next week. Make sure to add it to your agenda by visiting the event's page and signing up for it.
Remember that everyone is welcome to join, but these events are specially for those who have none or little knowledge on SEO. It is always good to do some refresh however please understand that we are advancing step by step.
[Tweet "Hangout On Air on how to write a blog #SEO friendly. #blogging"]
3. Building a Framework
If you think you are the only one struggling with this so-called SEO, please check wrote on my blog and watch this 5-minute video (5:25 to be precise) from Abby. It is a sneak peek of her interview with Amy Lynn Andrews. Amy is the master mind behind The Useletter. They talk SEO in plain English and I thought it was a great idea to share it you.

I had the chance to watch the entire interview because I acquired the Master Package of the Building a Framework training from Abby. If you remember the hardcopy planning with my editorial calendar, it comes from Abby's site, Just a Girl and Her Blog.
In Belgium there simply are no opportunities of joining bloggers to interact, mainly on my niche: fitness. I could invest in visiting some neighbor countries, but it would still be a lot more than I can afford. And this year, I cannot even travel yet (if I could, I would be in Rio right now). That is why I decided investing in this training package.
Abby makes it very easy so anyone can also acquire it (the starter package costs as low as $25!!). And if you buy one package, but want to update it on a later phase, you do not have to get a brand new one. So if you do not want to commit with a larger package before doing a test-drive, you do not need to worry about paying double either. In other words, you have nothing to lose.
Be sure that I will be writing a deeper review of this course very soon, but from what I read so far, I can only recommend it to you. Everything is in there! Do not underestimate the time spent (wasted?) searching for the most best information.
[Tweet "Learn from how to write a blog to monetize it with Building a Framework. #blogging"]
Whether you are still thinking if blogging is for you or if you feel you can improve but do not know how, Building a Framework is going to be a great experience. Abby talks you through every single process involving creating, developing, maintaining and growing a blog.
She is crystal clear and also talks about the things she could have done better. Even after all this time, I feel as a freshman.
4. Social Media Marketing Society
And for those who love social media like I do, remember that the clock is ticking. On June 30th, the Social Media Marketing Society closes for 2015. My experience with them so far can only be described as mind-blowing. I cannot recommend it enough. I have been listening to their podcast for ages and I am truly glad I decided to join them.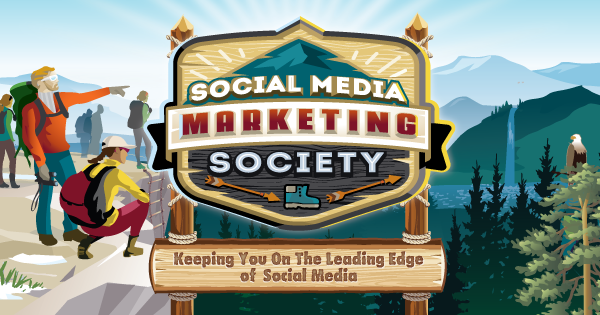 Some days ago I realized that I cogitated buying Mike Stelzner's book back when I was doing game blogging, but I thought it was not worth the investment for someone like me. What is that word again? Oh yes, "regret". Mike is the founder of the Social Media Society.
Why am I sharing all that with you? Because as I learn and progress, the more I wish I had someone back then teaching me how to do the right things and sharing their knowledge with me. Back on the days of Geocities (the year was 1996!!!), there was an awesome community of women who helped each other and back then I was able to build my very first website. After that, I was on my own.
I wasted a lot of time and some money trying to figure out the best courses, books and materials. I only recommend things that I truly believe in. For example if you decide to sign up for the Social Media Marketing Society, you will find me there at least once a day. I have implemented just a couple of things I have learned there and I already see results.
New Mailing List and Second Hangout On Air
The products and services I recommend are ones I use and trust. As Holly beautiful mentions on her post Blogging With Integrity. No money pays having your reputation damage by a bad product or service.
What do you like best about mailing lists? How did you learn to write a blog?
I am joining the following link parties with this blog:
Have a successful day!
#DebbieinShape
* You can also find me on: