You have to try this super easy seafood recipe brought to you by a very special guest blogger. You HAVE TO check it out!
Today's guest blogger is truly very special to me. He has this talent of combining ingredients together in a way that the results are always amazing. It is so natural to him that it blows my mind! While I had to ask the most stupid questions about recipes, he just go for it and makes delicious dishes.
[Tweet "Try this super easy seafood #recipe brought to you by a very special #guestblogger. "]
Who is he? Well, he is a very smart, handsome (be careful, I am the jealous type!), and my partner in crime. He is also very knowledgable of foods, ingredients and their nutritional values. He consistently workouts from home 6 times a week for more than 20 years and is a major inspiration to me. Introducing you to the best part of me and a natural-born talented chef, my boyfriend, Johan.
Johan and I after a tiring trip to Body Power UK, in 2013.
---
Hi, my name is Johan. I'm Debbie's partner and just like her, I am all about living a healthy and conscious life.
I came up with this recipe because I wanted to have something that was easy to prepare, nutritious across the whole board, and that would not spoil easily. The latter allows me to store large quantities in the fridge so I can take some with me to work every day of the week. It's a huge timesaver.
Pre-cooked frozen seafood
For starters, I grew tired of all those dishes that focus on red meat, chicken or (sarcasm) everybody's favorite: tilapia. That's why I'm using a mix of seafood: mussels, squid, shrimps… On average, these aren't as high on proteins as chicken or red meat, but since I'm adding quinoa (see below) to the mix, I'm good.
Steam cooking seafood with seasoning.
When it comes to carbs, I am using a mix of quinoa, long grain rice and wheat. The combination really is up to you. Quinoa for example is gluten free and also happens to be one of the few grains that contains a complete spectrum of the essential amino acids, thus making it an excellent source of proteins. The rice does contain gluten, but barely the part of it that causes infections. Wheat is another matter. If you're sensitive to gluten, please stick to a brand of wheat that is gluten free (the one I'm using, isn't) or just skip it as an ingredient. Like I said: the combination is up to you.
Wheat, white quinoa and brown rice.
With me, nothing goes to waste. I am steamcooking the seafood in a closed basket for about half an hour. During this process, a lot of fluid is released by the it. When the seafood is cooked, I am scooping it out of the basket and will prepare the quinoa, rice and wheat in the seafood, steamcooking for another 50 minutes. It would be a waste to throw this water away as it's highly nutritious. Just compare it with whey: the whey powder you're using itself is derived from the rest water of cheese.
Wash the quinoa before cooking it.
One last ingredient I'm adding to the mix is a combination of forest mushrooms. I highly believe in the detox properties of mushrooms, and an added bonus is that when I am preparing them together with the quinoa, rice and wheat, these grains will absorb some of the flavor of the mushrooms. Thanks to that, I barely have to add any extra flavoring. In fact, when it comes to flavoring, the only thing I used was a bit of Herbamare sea salt.
Mushrooms
This food prep barely takes up any of your precious time as you can simply do other things (I am writing this article inbetween) while the steamcooking is going on. When everything is finished, you can put it in a big bowl, mix it with a fork and store it in the fridge. It can be kept in the fridge for a whole week. Enjoy whenever you're up to it!
Seafood and grains are ready to be mixed.
---
Here's the recipe:
Super Easy Seafood Recipe
2015-06-10 13:50:55
Serves 5
Steam cooked seafood and grains recipe.
Ingredients
1kg pre-cooked frozen seafood
1 cup brown rice
1 cup white quinoa
1 cup wheat
1 cup frozen mushroom
Seasoning
Instructions
Steam cook the seafood with seasoning in a closed basket for about half an hour.
In the meantime, wash the quinoa in current water and reserve it.
After cooked, scoop out the seafood and cook the rice, the quinoa and the wheat in the broth for 50 minutes
Notes
Herbamare was used for the seasoning. Feel free to use your product of choice.
This is recipe as-is is not gluten free, but if you remove or substitute the cereals for gluten-free options, it will be.
Debbie Rodrigues https://debbieinshape.com/
[Tweet "Super easy seafood recipe with grains. #recipe #health"]
Did you like the recipe? Would like J to share more of his dishes here? Then, help me out. Leave your comment and share this post EVERYWHERE! Help me convince him to stop by more frequently here. I am sure YOU will not regret it.
Does your partner also cook? What is his/her best recipe?
Super Easy Seafood Recipe Brought To You By My Awesome Partner
I am joining the following link parties with this blog: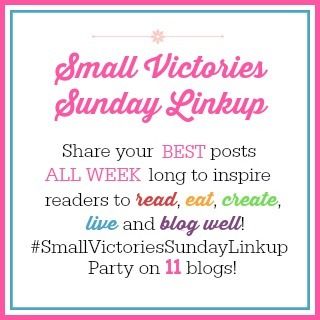 Jill and Jessica
Enjoy your meal!
#DebbieinShape
* You can also find me on: